CREOFF
Building your apps
If you thought QR codes were pretty amazing you might be interested in NFC too. With a NFC capable mobile phone you'll be able to use your phone to pay for parking, bus ticket, drinks, etc just by holding your phone over a compatible device…
What is NFC?
NFC, or Near Field…
At a FeWeb+ seminar about legal and privacy issues my cloud related questions didn't get a clear answer, so I decided to do some research on the latest developments in this area. It seems the cloud environment is still something of a "gray zone" and it's often unclear which laws apply.

The situation now
Being…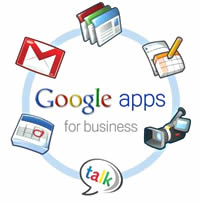 Most of CreOFF's administration (e-mail, calendar,…) has been migrated to Google Apps for Business, running on Google's cloud infrastructure.
What are the benefits for CreOFF?
It takes an effort (and some risk) to move all your sensitive data and e-mails to a different infrastructure. Still, these features…
CreOFF's home base is now located near the "Gouden Kruispunt" shopping centre in Sint-Joris-Winge, smack in the middle of the Leuven-Aarschot-Tienen-Diest area.
The "proof of concept" project named ReviewR that let users review sites and share their reviews with others is no longer available for download.
A better solution is now available from Adobe itself, which now incorporates a similar review service in it's range of CS Web software. Have a look at Adobe's new offering, integrated into the CS5 suites : <a…