CREOFF
Building your apps
Thought Yahoo widgets looked nice on your pc only? Think again! Soon you'll be able to run widgets on the next generation of TV screens.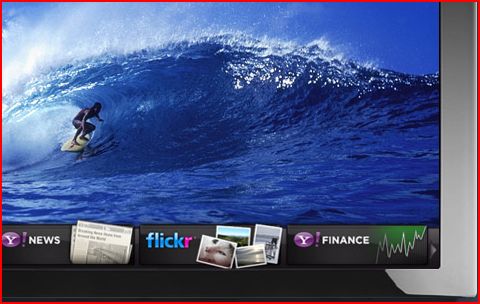 Yahoo has made agreements with leading TV manufacturers like Samsung, Sony and LG to use their widget system on the television screens. New chips inside the TVs will carry extra software that…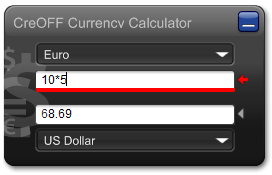 Working internationally? Going on a trip? Then like me you probably have to lookup the current exchange rates for the country you're dealing with. This is now made easier with your new desktop companion: CreOFF's Currency Calculator.
Imagine this if you will: you're planning a trip, looking up flights and hotels etc… Wouldn't…
I want to thank Adobe for their gift. What gift? Adobe offered a FREE Thawte developer security certificate to the first 135 or so developers that contributed to their AIR marketplace. And yes, CreOFF is one of the lucky ones.
Why is this of importance to you? Well, if you have ever installed some Adobe® AIR applications on your pc…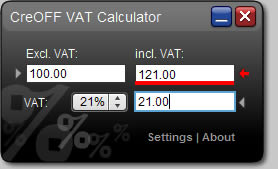 The much anticipated Adobe AIR technology version 1.0 was introduced February 25th of this year. It's a promising platform and that's why the CreOFF VAT calculator was rewritten for the Adobe AIR platform.
The Adobe AIR version of the CreOFF VAT calculator is based on the…
Yes, the tax widget now has been officially approved by the Yahoo! widgets team and starting today is available for download from the gallery.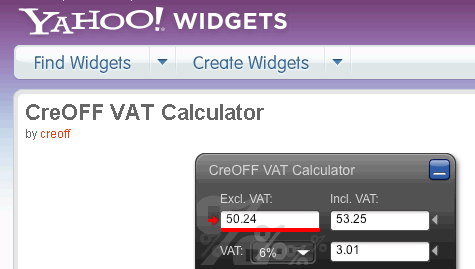 You can check it out for yourself on the Yahoo widget Gallery.
Will Microsoft or Apple do the same when it becomes a dedicated Vista / OS X Dashboard…